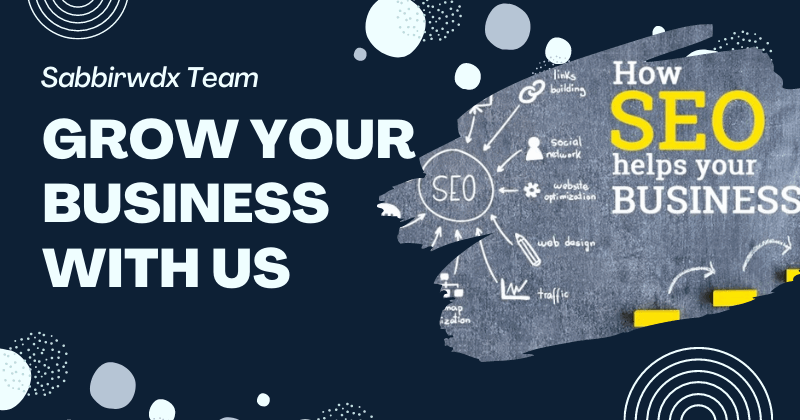 What is SEO?
The full form of SEO is "Search Engine Optimization". In simple words, when we type something in Google or any other search engine, then Google or that search engine shows how many results.
From there we click on the link of our choice and visit our desired website to find our useful information. And the reason why Google or any search engine shows those results, that reason or method is called search engine optimization.
What is a search engine?
In simple words, the search engine is to find something specific through the internet keyboard, where we get a specific answer or information if we search by writing something. For example, we search for anything on Google. Now the question may be how the search engine works.
By visiting every page of your website, Google search engine robots save all types of data in their database and later, when the search engine is searched, the results from the indexed data come before us. The more SEO-friendly your website is, the more likely it is to rank higher in search results. When a person searches through a specific keyword in a search engine, the first and foremost reason that the results come up is that the quality of the website content is very well organized and above all, it is SEO friendly. And the best quality content is shown at the top and thus gradually shows down or on the next page.
Importance of SEO in Marketing
SEO is the most important and biggest industry of digital marketing. People all over the world use search engines several times a day to find the information they need. Think about how the online world can exist without search engines.
Generally, people search on Google to know about various products or services. Moreover, they use search engines to get information or problem solutions. So search engine is the main source of getting a targeted audience for your online business or service. The success of your business depends on the good position of your website in search results.
Some more search engine features such as rich snippets, knowledge graphs, three-pack results, and website site links prove your business branding. Which helps to drive more traffic to your website and increase sales.
SEO is a long-term process to stay in the top position of search engines for free. So SEO is very important in online marketing. Moreover, through this, you will understand what your website visitors want from you. From here you can easily conduct audience insight research and target more specific customers, which will help reduce your advertising costs.
Why is website SEO important?
Website SEO, or Search Engine Optimization, is important for several reasons:
Increased visibility: SEO helps improve your website's visibility in search engine results pages (SERPs). When your website ranks higher in search results, it is more likely to be seen by users, leading to increased organic traffic.

Organic traffic: Organic traffic refers to the visitors who come to your website through unpaid search results. SEO techniques help optimize your website's content, structure, and other factors to attract organic traffic, reducing the need for paid advertising.

Targeted traffic: SEO allows you to target specific keywords or phrases relevant to your business or industry. By optimizing your website for these keywords, you attract users who are actively searching for information or products related to your offerings, increasing the chances of converting them into customers.

Credibility and trust: Websites that appear higher in search results are often perceived as more credible and trustworthy by users. SEO helps build authority for your website, establishing it as a reliable source of information or a reputable business in the eyes of search engines and users.

Better user experience: SEO involves optimizing various aspects of your website, including site speed, mobile-friendliness, and user-friendly navigation. These improvements enhance the overall user experience, making it easier for visitors to find what they're looking for and navigate your site, leading to higher engagement and lower bounce rates.

Long-term results: Unlike paid advertising, which stops driving traffic once you stop investing in it, SEO can provide long-term results. By consistently optimizing your website and creating high-quality content, you can maintain and improve your search engine rankings over time, attracting continuous organic traffic.

Cost-effective marketing: While SEO requires an investment of time and resources, it can be a cost-effective marketing strategy in the long run. Once your website starts ranking well in organic search results, the traffic you receive does not incur additional costs, unlike paid advertising campaigns that require continuous investment.
Overall, website SEO is important for driving organic traffic, increasing visibility, building credibility, and providing a better user experience, all of which contribute to the success and growth of your online presence.
Frequently Asked Questions
Need Emergency Website Support? Contact Us Now!
If you need emergency support for your site, please submit your website URL and email and we will respond within 1 hour! We understand your problem is urgent and will work to resolve it as soon as possible.